Companies are creating software engineering positions faster than they can be filled. Pittsburgh graduates an oversupply of entry-level engineers, but more than 75% of current job postings require 3-5 years of experience.
At the same time, many of Pittsburgh's traditional industries are being disrupted by technological advances, requiring employers and talent to keep pace with this change to remain competitive. Conversely, most staffing agencies are often focused on moving existing talent from one company to another without building up the current pipeline.
The Pittsburgh Innovation District has partnered with the Pittsburgh Talent Trust to create a new, innovative model for how companies build their talent pipelines: by providing expertly matched candidates with an immersive experience that shows the very best that Pittsburgh has to offer.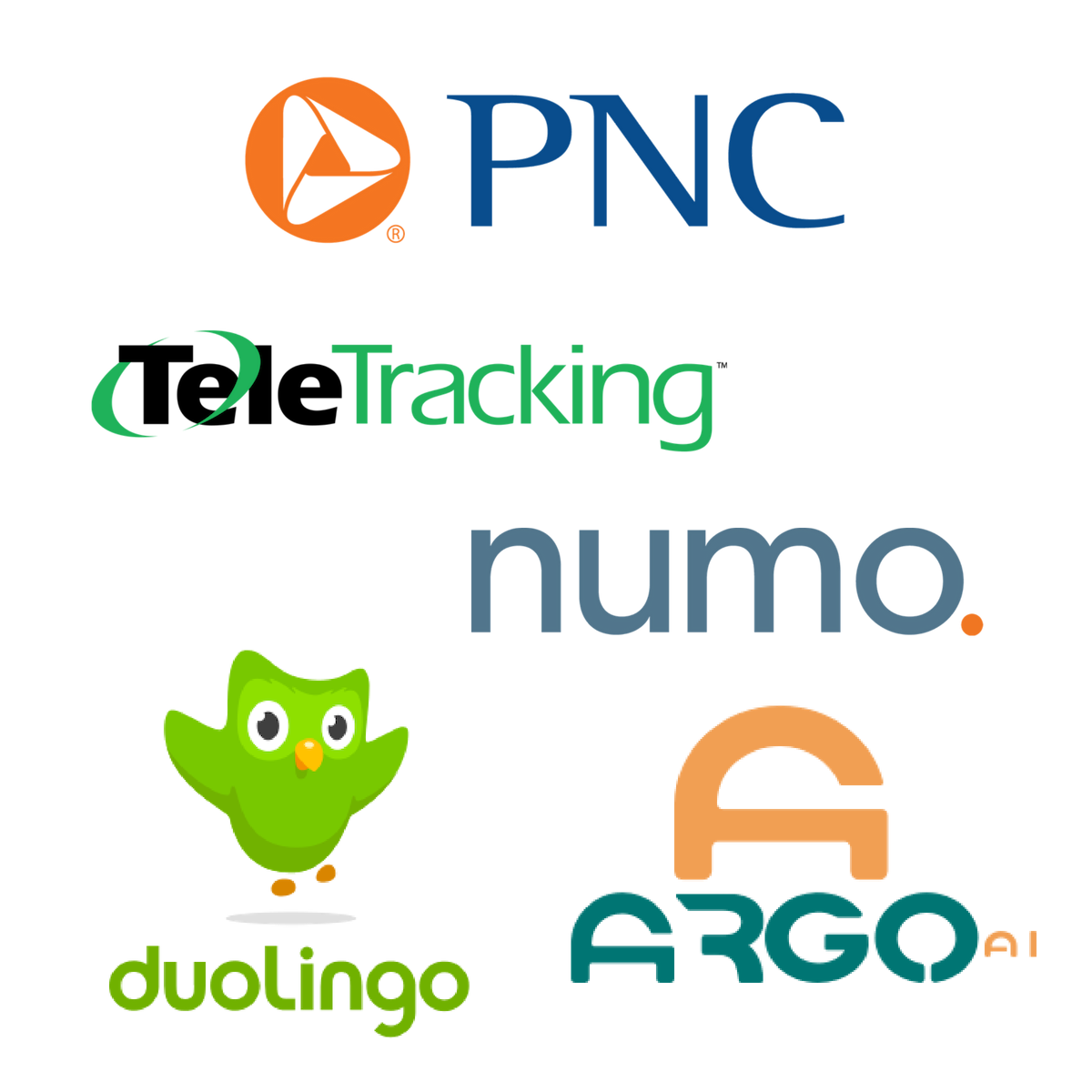 A PARTNERSHIP OF LOCAL STARTUPS AND CORPORATIONS
Investing in talent from outside the region is critical for Pittsburgh's booming tech economy. The Talent Trust is a consortium of some of the region's most innovative tech companies working together to find, attract, and retain high-quality engineering talent in Pittsburgh.
We help participating employers maximize their spend on recruiting efforts by giving them access to a steady flow of new, unseen, and actionable tech professionals who are interested in relocating to the Pittsburgh area. These companies are some of the most progressive in the country, building cutting-edge technology in healthcare, fintech, robotics, artificial intelligence, and more.
A one-of-a-kind experience FOR TALENTED CANDIDATES
We speak with candidates one on one to identify their interests and vet their tech stacks. If we think they're a match, we offer them the opportunity to interview with up to three marquee employers — all in one visit to Pittsburgh.
For those who are invited to interview, the Talent Trust provides them (along with a spouse or partner) a uniquely Pittsburgh experience, from dining at the newest restaurants, tickets to attractions and local entertainment, and tours of our affordable housing options.